Tidal Races & moving waters
3 or 6 days paddles to learn, improve your skills in moving waters, tidal races, surf waves and rock hopping, in Golfe de Morbihan and Quiberon coastline
Tidal races & moving waters, Morbihan & Quiberon
Level 3 (Blue Paddle, 3 Star) or equivalent :
Ability to paddle 6 hours a day, at 3 knots, in wind conditions of Beaufort Force 3 to 4 or Sea State 3 ;
Be rescued and help rescue someone in deep water ;
Rolling is advised but not compulsory ;

Bilingual course French / English ;
Goals
Fun ! Enjoy yourself, learn news skills and/or train in a tidal environment, tidal races and exposed coasts : paddling and  safety and environnemental skills and knowledge.
3 or 6 days ;
Sunday 11th – Tuesday 13th of April 2021;
Wednesday 14th – Friday 16th of April 2021 ;
Please contact us if you'd like other dates ;
Golfe of Morbihan and Quiberon coast.
Coach
Agnes Penisson, Planete Kayak ;
Normal basic personnal equipment ;
But if settled with the coach, each participant must have his/her own kayak and gear, in approppriate condition and standarts for moving water.
Specific equipment
Helmet ;
Safety equipment listed on the Pratical Information Letter.
Tarifs
3 days : 250 € ;
6 days : 450 €.
Ratio
5 people minimum ;
8 people maximum.
Organisation
3 or 6 Day paddles ;
Meeting in the campsite at 08:30 or on spot at 9:00 everymorning, on the water around 9:30, out of the water by 17:00 but last day  at 16:00 ;
6 hours on the water per day ;
Training and exchanges on the water and on shore ;
Individual tuition as far as possible.
Program : exercices, fun and exchanges
Skills : paddling skills in moving water, static waves, beach waves, rock hopping conditions ;
Safety : rolling, towing and rescues in moving or rough water, tidal races, rock hopping conditions;
Environment : reading sea and maps, plan navigation in tidal races ; local historical and marine heritage.
Participation terms
Campsite can be arranged by Planete Kayak but at your charge ;
Meals and food to be arrange by yourself;
Personnal insurance always adviced for kayak activities .
Please fill in one form per person, do not hesitate to ask for more information or special need in the last field or by email.
You will receive an Pratical Information Letter, with camping, meeting points and timing, list of equipment, etc ;
Please do contact me if you 'd like more information or check availabilities and level requirements.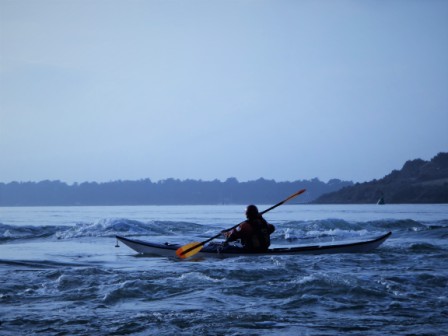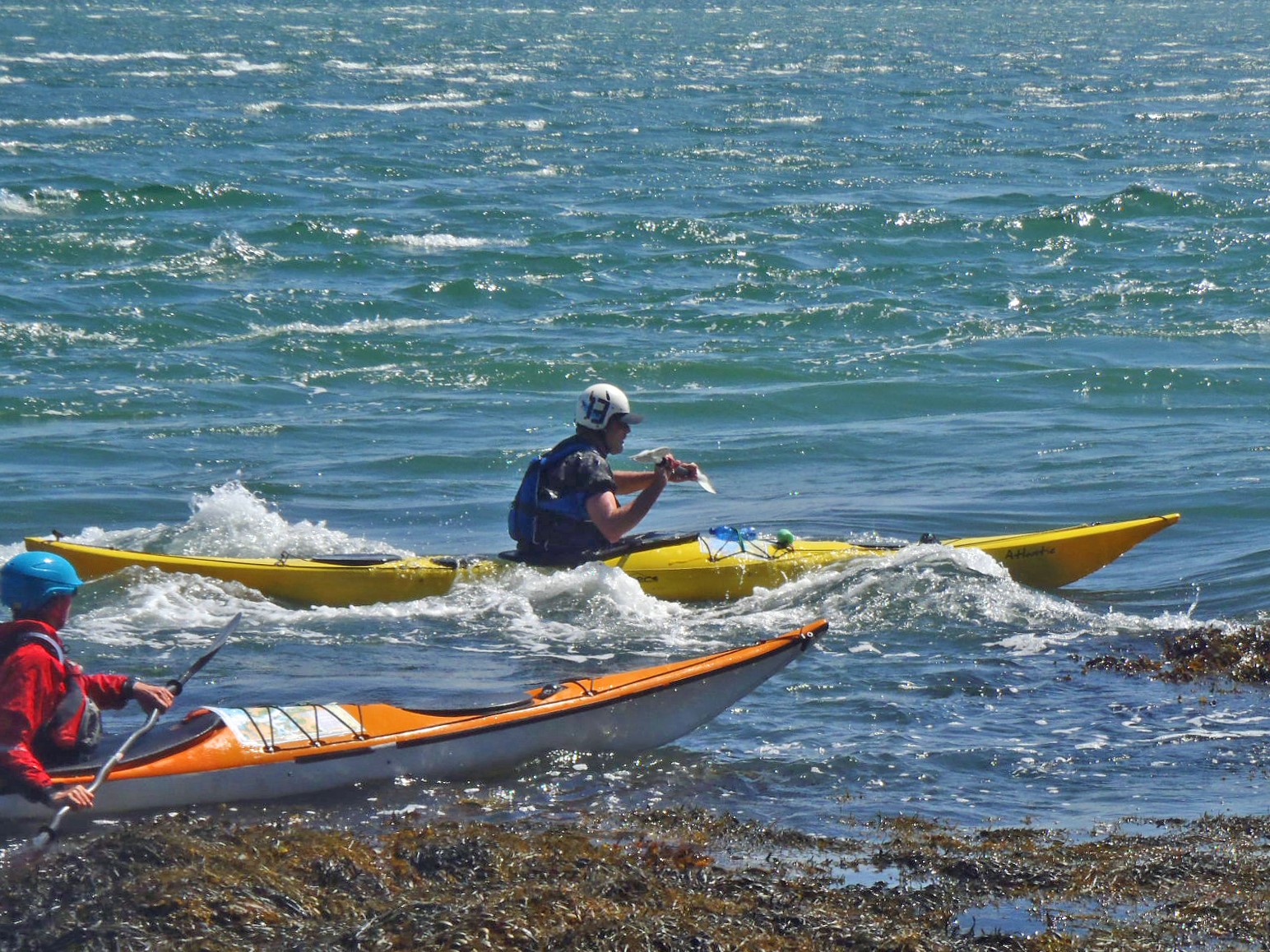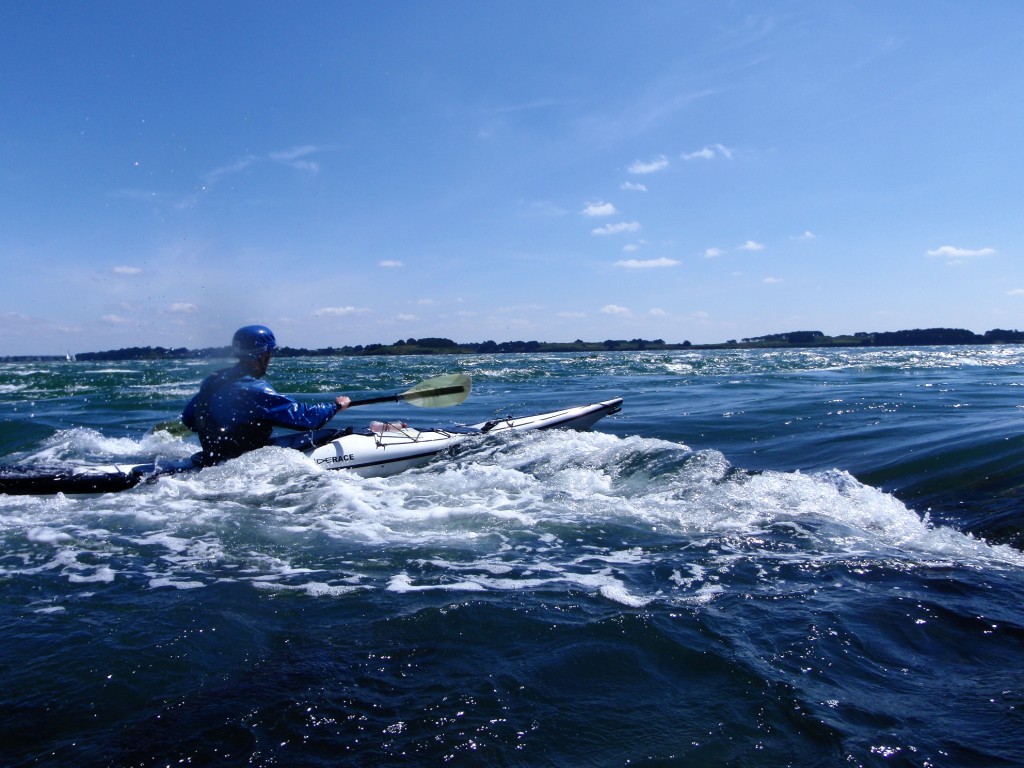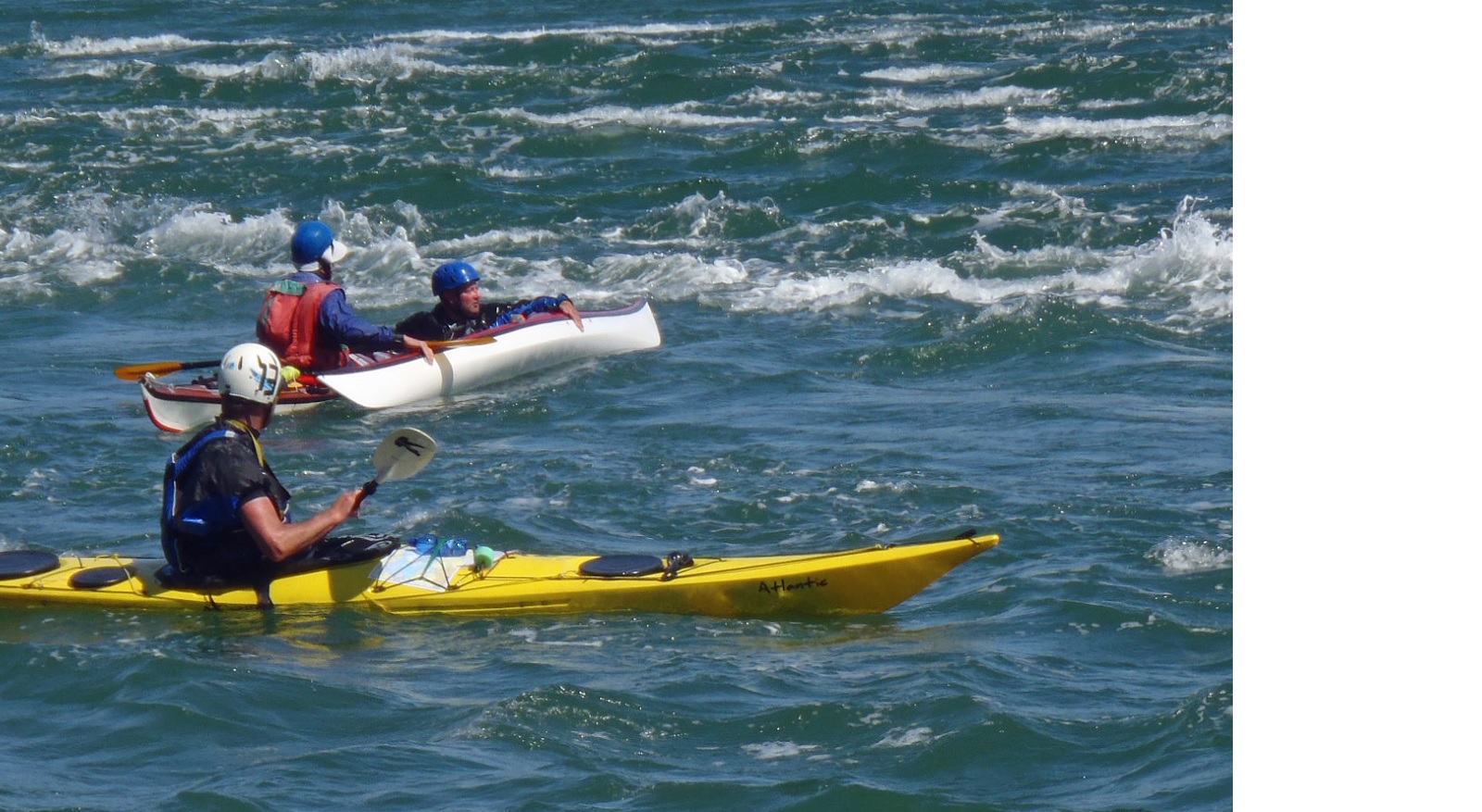 Découvrez toutes nos activités